History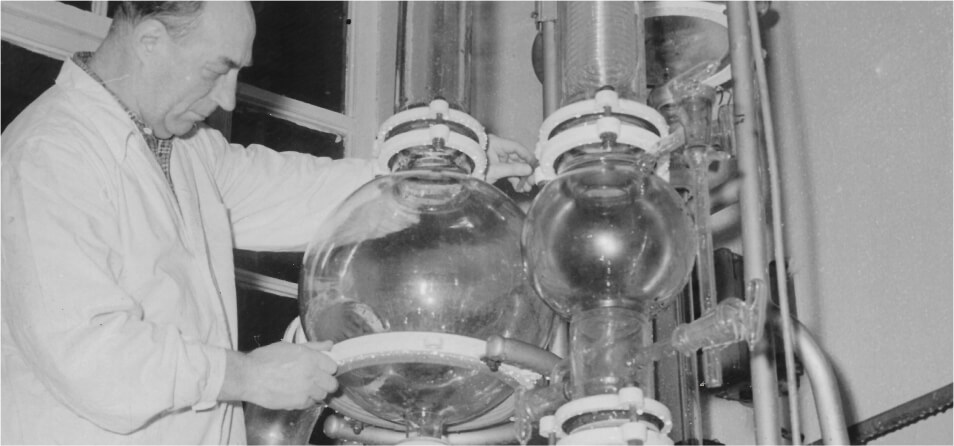 Beginnings

History of the Pharmaceutical Company Zakłady Farmaceutyczne "UNIA" Spółdzielnia Pracy dates back to the pre-war times. On 25 March 1937, at Długa 16 in Warsaw, in the seat of Polish Pharmaceutical Society, the first meeting of the later founders of the Users' Cooperative for Pharmaceutical Purchases took place. On 20 July 1937, the organization was entered into Register of Cooperatives kept by the District Court in Warsaw under the number RS.XVI.1999. A few months later, on 28 January 1938, it started conducting business activity, which included mediation between pharmaceuticals manufacturers and distributors who were also members of the Cooperative.
Post-war survival
During war years, functioning of the Head Office was significantly limited and in the wake of Warsaw Uprising, completely destroyed. The troops, especially in Częstochowa and Lublin, enabled surviving those difficult years. After the war, the Kielce branch was reactivated.
During war years, functioning of the Head Office was significantly limited and in the wake of Warsaw Uprising, completely destroyed.
There was also a new branch established in Płock. At the end of 1946, due to significant organizational and financial problems, General Meeting of the Cooperative decided to liquidate the branches, which were supposed to become separate and independent branches from 1947. In that period, Head Office changed its name to Pharmaceutical Cooperative "UNIA" and commenced the manufacture activity. Thus, the product range was being constantly expanded. In spite of difficulties regarding premises, personnel and equipment, Research Laboratory in the 1950s and 1960s developed widely used products, such as Eucardin, Belladrinal, Nitrocard, Gastro, Granulofosfat, Pantocid and Emphysal, whose formula was developed before war years, as well as popular Alantan ointment and powder. Some products were exported to such countries as Cuba or Vietnam. Some of them were patented by the company. Cooperative has changed its seat several times.
Expansion and development

In 1956, expansion of the Cooperative was decided. On 18 May 1961, the Foundation Act was signed, initiating the commencement of constructing new Cooperative Industrial Plant under the name of "UNIA" Pharmaceutical Plant Co-op at 56/60 Chłodna Street, where the business activity was commenced in 1967. In the same year, aerosol manufacture was commenced, especially including valves for aerosol cans. This production is possible due to acquiring license for assembly and valve production from a foreign partner. "UNIA" is becoming a pioneer in this field for the next few years. Aerosol Laboratory enabled developing manufacture of aerosols from the group of pharmaceuticals, cosmetics and domestic detergents. "UNIA" has also bought additional machines and equipment for assembly of the valves due to other companies' interest in the first half of 1970s.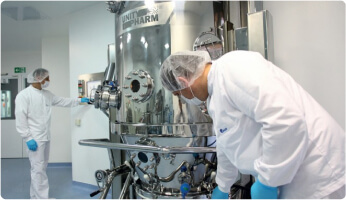 Company development

Within second half of the 20th century, Poland went through significant political and social changes. Cooperative was jeopardized not only due to political changes, but also the possibility of takeover by another company. However, mindful and bold decisions of the management helped the company maintain its identity and independence. Versatile manufacture possibilities of "UNIA" Pharmaceutical Plant Co-op enable manufacturing products in various pharmaceutical forms, such as pills, creams, ointment, gels and liquids. Our high position among Polish pharmaceutical companies can be maintained due to such factors as continuous development and modernization of technological processes, qualified personnel and flexible goal-oriented management. "UNIA" Pharmaceutical Plant Co-op in 2008. "UNIA" annually participates in CPhI International Pharmaceutical Trade Fairs. Along participation in the Industry Programs, this is an opportunity for "UNIA" to reach new markets to sell its products.